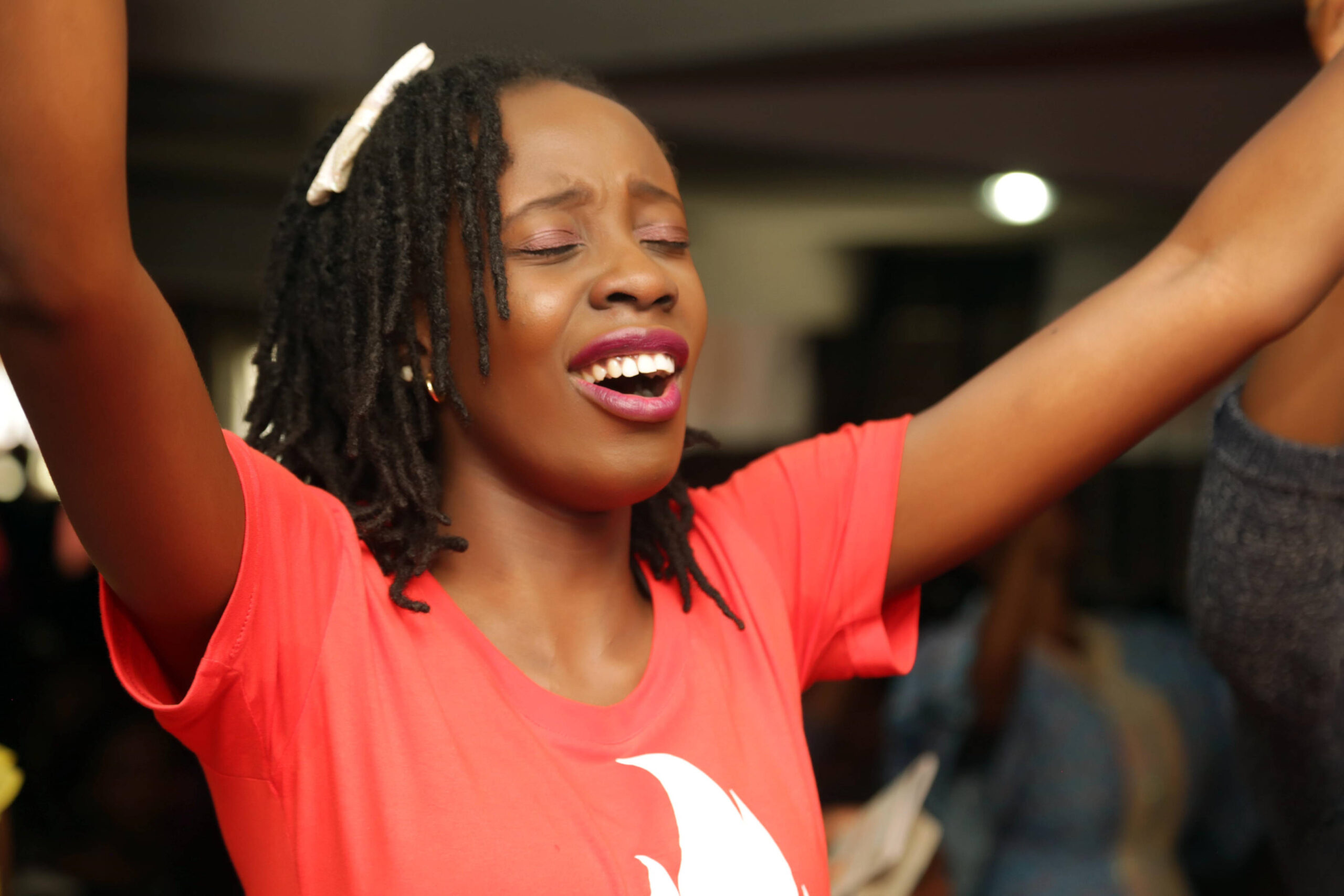 Learn More
Awakening a God-hungry generation with hunger pangs for more of the Holy Spirit.

UPCOMING FESTIVAL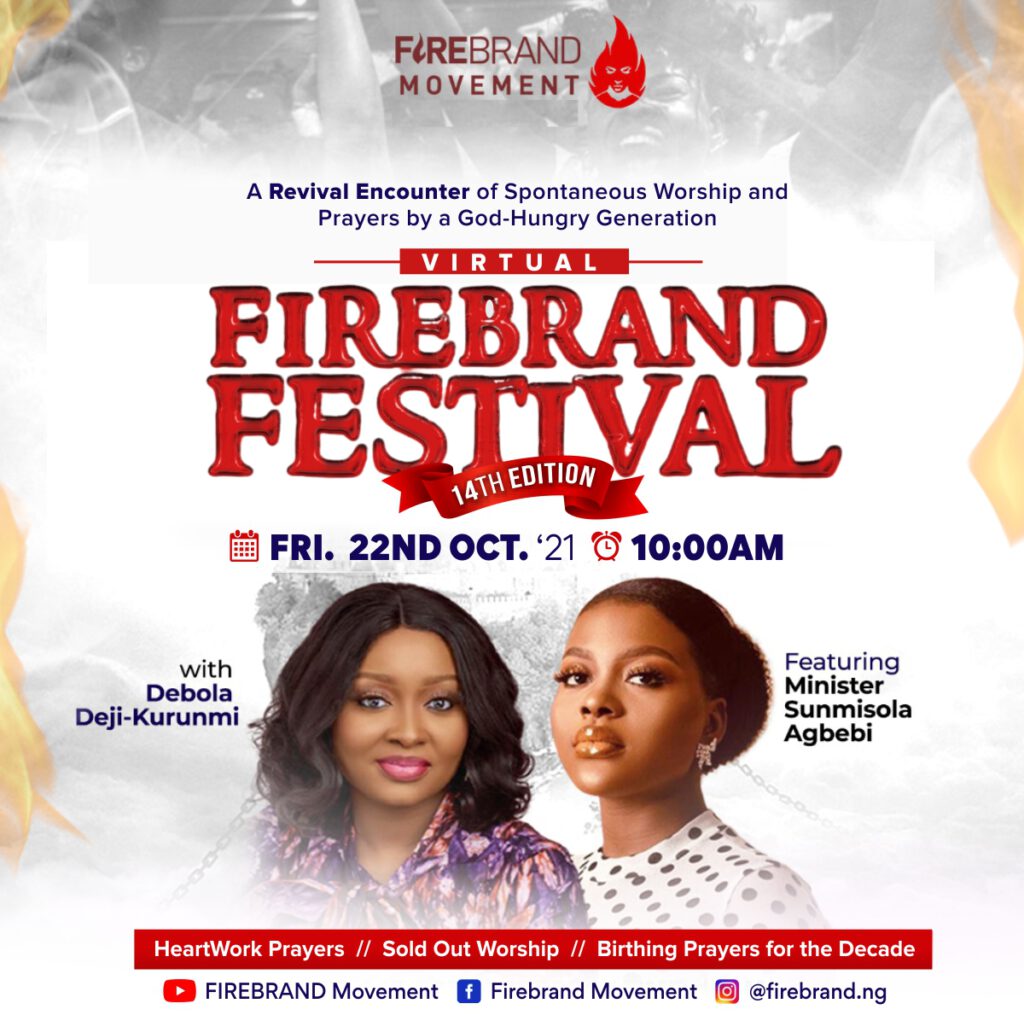 The Firebrand Festivals are free-flowing combustion gatherings; they are usually close-knit encounter meetings for hungry God-chasers. Each Festival is a safe atmosphere for worshippers, seekers, sons, and daughters of the Awakening as well as hearts crying out for fresh fire.
It is an unorganized and structure-less flow Upper Room experience for believers longing to touch our Heavenly Father's heart. We don't come for our needs or Agenda; we just submit to see the move of God break out in our midst!
The Firebrand Festival 14th edition will hold on Friday, 22nd of October 2021.
Testimonials On Firebrand
Ooh…. I am here again DDK…. I can't keep calm FIREBRAND is an experience for me…. Presently, am on chapter 9 and it has been an amazing journey for me Aside the fact that I am praying more and studying more, I am changing, something to happening on my inside and I know it I am changing and I want to scream out loud I really wish you would understand how am feeling right now Thank you for yielding to God and sharing your experiences.
And then, I just got FIREBRAND. And that's how this wrecking-ball type of REVIVAL has broken forth within me. From the very first page of Chapter 1 where you talked about your encounter with the Lord. GOD!!! I had confirmations everywhere. I dug up my diaries. I worshiped, I praaaaayyyeddddd about similar prophecies God spoke to me about back in 2014 during NYSC in NCCF. Ma, May God overwhelm you like this and even more. You are a KINGDOM WARRIOR. I am still in chapter 2 as I keep reading and re-reading. I did not go to work today. I took a day off to just sit with him. I feel God DRAWINGGGGG ME TO LISTEN. The Holy Spirit is telling me things Ma. Something is just happening. He's birthing a calling and ministry within me. I am going through a spiritual transformation. I know it. And that is why I'm saying thank you JESUS and thank you to you for letting the Father use you to ignite this FIRE!!!
I have experienced an unexplainable depth of insight, illumination, holy cravings and spiritual discernments since I got Firebrand!!!. I cannot describe FIRE BRAND as an book, Nahh! It is an ENCOUNTER!!! An Encounter WITH MY HEAVENLY FATHER. Yes, An Encounter! The Mind of God downloaded in its rawness and depth to me and every other Firebrand lady out there through his handmaiden DDK.
FIREBRAND has ignited fresh fire in me and I can't even begin to explain! I'm reading and I'm declaring, sometimes I don't even take cognisance of where I am, I just burst out in tongues and begin to declare the prayer points! I can't contain the rush, the Holy Spirit literally takes me through a paragraph more than once to get it sinking deep!!! I'm reading each chapter and I'm literally feeling the Holy Spirit empowering me to do more for the Kingdom than I'm currently doing!!!! There's a love for the things of God that is burning on my inside!!!
God gave you these words for me. This book is God's way of telling me that he has not given up on me. My heart is so alive to God and I don't think I'll ever be the same again. I am so grateful for this book. I was suppose to take time to read it but I put my pharmacology paper on hold and that can wait really. Thank you for giving to the lord Thank you for putting this on Amazon 111 God bless you.
That prayer in chapter 2 has changed my life! It says 'Holy Spirit, immerse me in your thoughts. I want to lose my own thoughts! I want to receive Your Higher thoughts! Capture my mind, capture my spirit!' Ha! I did not know what I was praying but I did and oh boy! All I think now is about God, His plans, His agenda. Anytime I'm doing something that does not require my complete attention I'm either praying or meditating on the Word or both! Its beautiful and I'm sooo loving it.