Join ONLY ONE Book Club Today!!!
We've two books and two different book clubs; you CHOOSE one.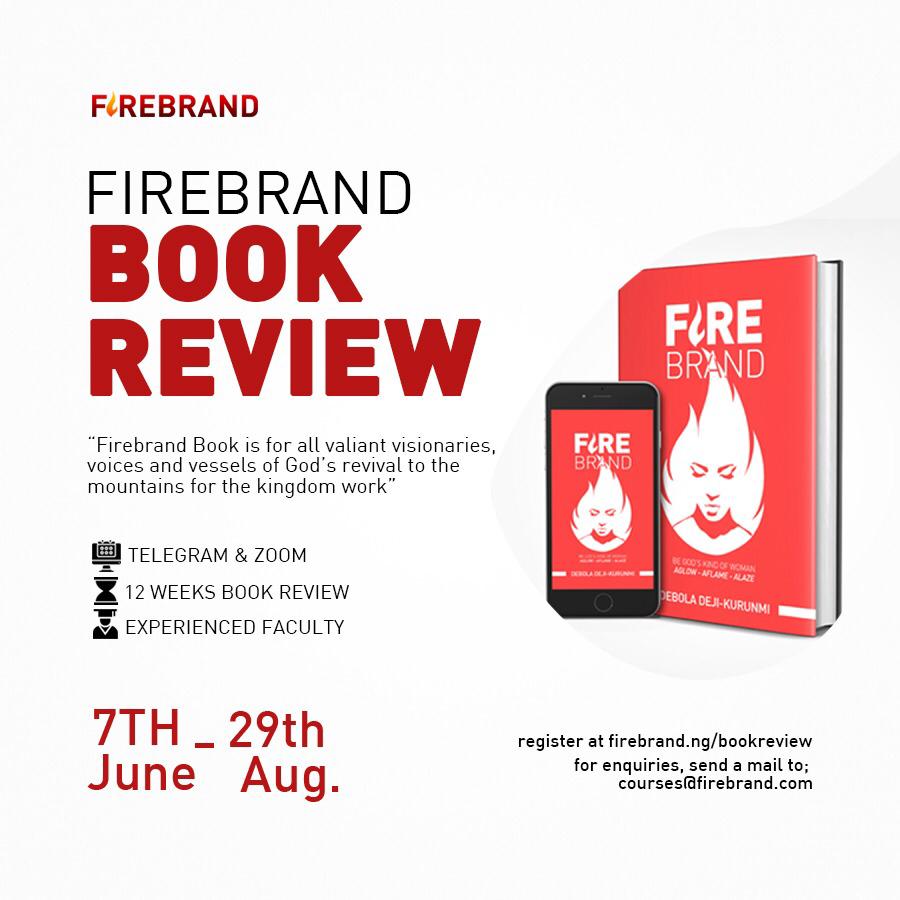 BOOK CLUB 1 – FIREBRAND Book is a journey of consecration, pruning, and purification with the Holy Spirit that will transform you so that you can then transform the world
.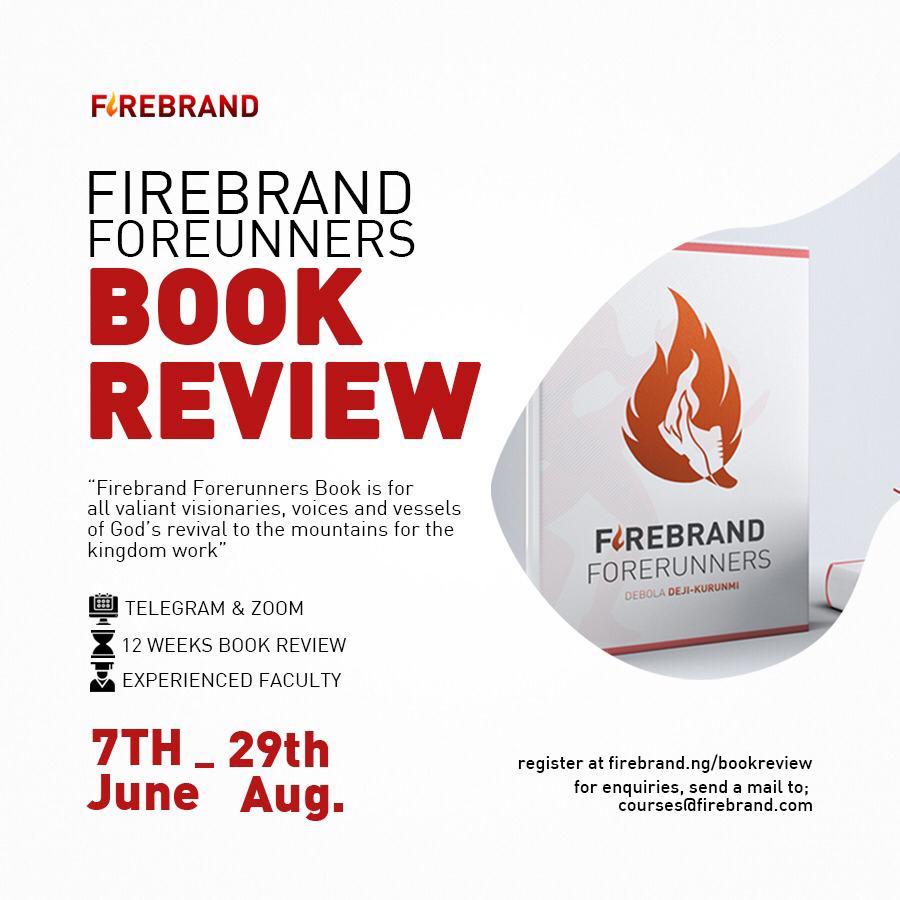 BOOK CLUB 2 – FIREBRAND Forerunners Book is for all Valiant Visionaries, Voices, and Vessels of God's revival to the Mountains for the Kingdom Work.
Frequently Asked Questions
1. Are there TWO Book Club Groups?
Yes. We are reviewing the two books concurrently.
2. Is the FIREBRAND Book and the FIREBRAND Forerunners Book the same?
No, they are NOT the same.
3. Is the Book Club FREE?
4. What is the duration of the Book Club?
5. Can I join both FIREBRAND BOOK and FIREBRAND Forerunners Book Review Groups?
No, you are expected to CHOOSE ONE Book review group based on your Book of choice.
6. What platform will host the Book Club?
The platform for the Book Club is the Telegram App. Biweekly Recaps will hold on Zoom.
7. Is the Book Club only for Women?
No, the Book Club is for both genders; Men and Women.
8. Do I have to be an alumnus of the FIREBRAND Forerunners Bible School Course to join FIREBRAND Forerunners Book review group?
No. The only requirement to join the Book Club is for you to have a copy of the book.